Get in on surprise Hashtag Sales!
Are you working so hard and wishing you could get resources on sale? Then, you've come to the perfect place to catch our latest sign language hashtag sales.
Keep checking back. Bookmark this page to catch our latest sales made with YOU in mind.
Why do we have Hashtag Sales?
Because YOU are amazing! You work so hard to provide education to children. This is a small way we can say THANK YOU for all you do. Hurry, because our ASL sales are limited and only last 1-2 days.
Be sure to help a friend or colleague by tagging us for them to get in on the sign language sales too.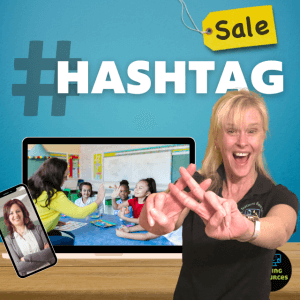 PS: Be sure to check out our YouTube channel here.
PSS: Memberships give you money to spend. Check it out here.
Our Sales links:
(If you do not see anything here, check back another day.)
February 7-10th 
50% off Valentine Baby Unicorn Cards
Want to get notified of new ASL resources and sales?