Welcome to Sign Club for Children, where we give you all the tools you need to be successful whether you know sign or not.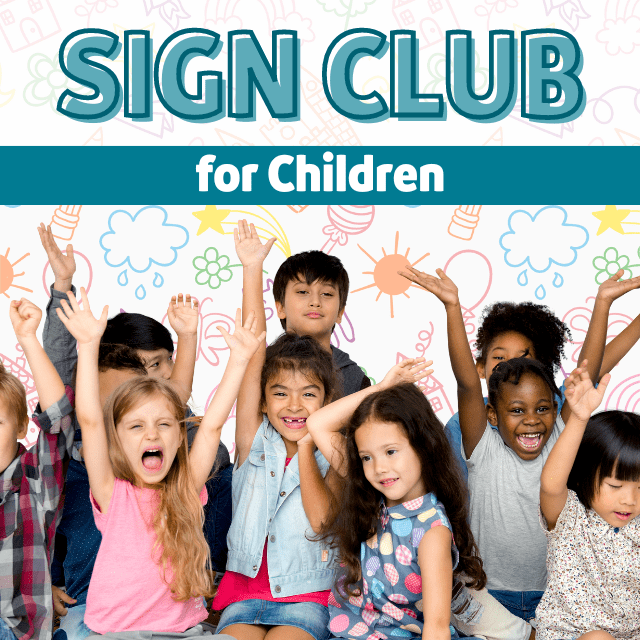 Each week you will have access to all the videos and your lesson plan with clickable links to extra resources (optional purchase).
DISCLAIMER: This course is in Beta. Videos and handouts that reference "free" or "unlimited downloads" will now be using "ASL Bucks" based on your membership level. Details and FAQ here.  We are working on updating the Sign Club for Children and looking for volunteers to help us with this. Contact us if interested and let us know your skills.
Requirements: Access to the internet and printer.
Save time and money by becoming a member. You'll love the benefits of your membership. Click – Print – Teach
Ask your school or district (or your mom-LOL) to fund your membership.
Don't forget the forum (on the right) where you can get additional support for your Sign Club for Children and interact with others using these materials. You can also join our Facebook group here.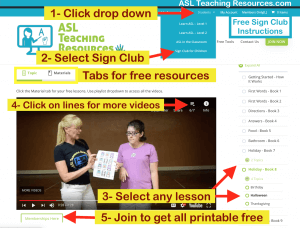 Visit our Amazon Store
Subscribe to our YouTube Channel 
Ratings and Reviews