Save TIME, Save Money & have FUN!
Learning Activities Kids LOVE
Your elementary & special needs students will love learning both English and Sign Language to do their Math, Letters, and Reading!
CUT Your Lesson Prep Time
Need to label your room? DONE! No prep ASL worksheets? DONE! Standards met? DONE!
Keep it Organized
Plan out your schedule with our ASL Printables! Resources put together for you.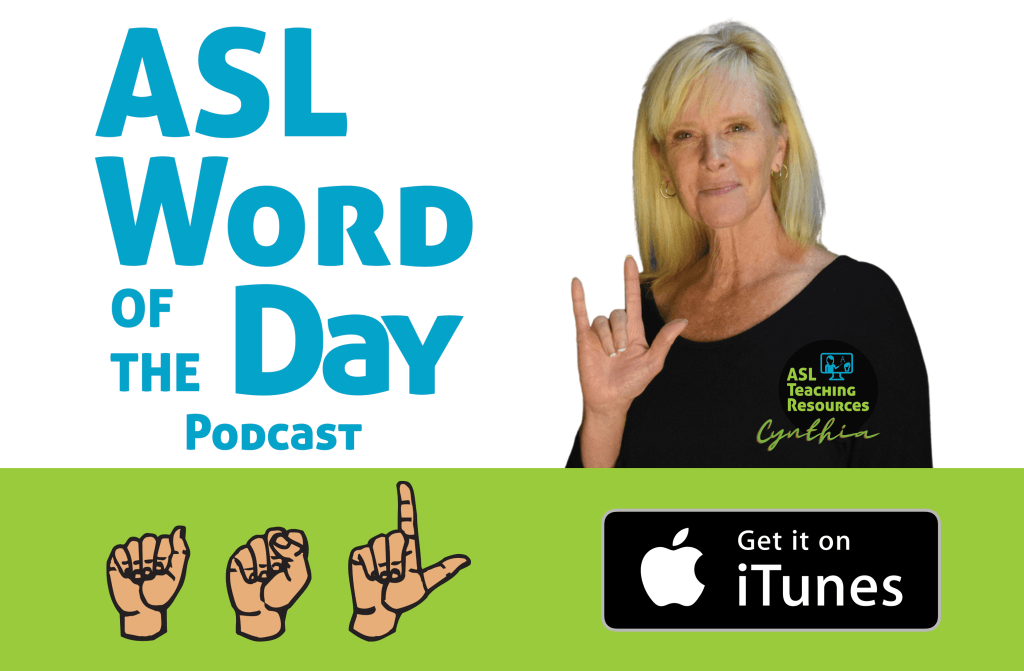 ASL Word of the Day Podcast
Now on iTunes!
Subscribe to get your sign language podcast and learn a new word each day.
Finally a place that has good American Sign Language teaching materials that are quick to prepare!
The resources are an excellent ASL activity to engage our hearing students in learning diversity.
I'm not familiar enough with sign language to teach it. This site has made it possible. Very easy to implement.