Flashcard Emotions Sign Videos give you the confidence to know how these vocabulary words are signed. No need to just look at a paper and try to figure out how it is supposed to be signed. Just take a look here and sign along with the video for quick success in knowing your sign language words.
Flashcard Emotions Sign Videos
This page is designed to give you more resources on Emotions.
This video(s) shows you how to sign all the words in the flashcard set. It is a part of the Sign Club series.
Emotions ASL here.
Boost emotional awareness, regulation, and communication with the Lesson Plan Book 12 – ASL Emotions! Complete ready-to-use lessons, worksheets, videos, crafts, games, songs, and more! Each lesson expands to guide children to an awareness of the book's theme while learning signs.
Sign Language Lessons for Children series promotes fun and interactive ways for successful learning. Whether you are using it to teach signs, for extension activities, with our correlating Sign Club series, or just for fun, you'll find that these books are a huge time-saver. These packed inclusive and diversified simple lessons are filled with on-and-off-the-page activities that make you're planning a whole lot easier and your student's learning experience more enjoyable.
ASL Emotions Resource List here.
This ASL Emotions Resource List is the perfect way to get lots of links in one place to printable for Emotions fun! Educational games, songs, crafts, Boom cards, and more are all here and perfect to learn.
This Sign Language Resource List PDF includes many links to the Emotions-related lessons and activities.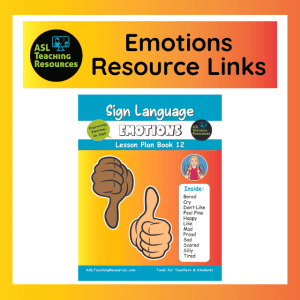 ASL Flashcards – Emotions here.
The ASL Emotions Vocabulary Flashcards are an excellent tool to get your students engaged and learning. Perhaps the best thing about them is the unlimited ways you can use them!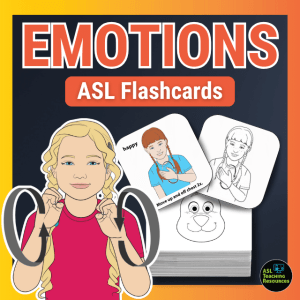 Emotions Fortune Teller game here.
In this Paper Fortune Teller Game – Emotions, get hours of fun as you learn sign language. Use this game to enhance your student's vocabulary learning routine! These new and improved designs help kids to learn a sign and give them activities for reinforcement. Is this Emotions Fortune Teller game going to give your fate of signing a word or fortune by giving you an activity to complete?! Let the games begin!!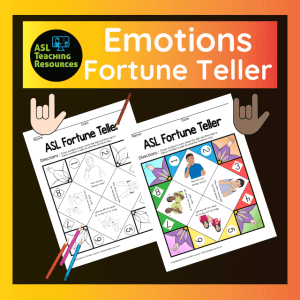 Emotions Dice game here.
The Emotions Dice game is designed to help children and adults learn ASL and it gives them an activity to have fun while increasing their vocabulary! This game will spice up your everyday learning experience.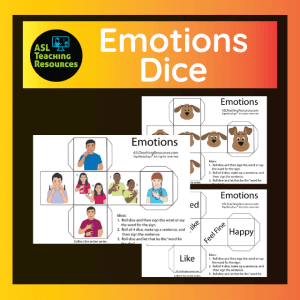 Emotions Coloring Pages here.
You're going to love these Emotions Coloring Pages ASL! Emotions activities are a great way to learn sign language while playing all at the same time! These coloring pages feature different Emotions-themed signs that you can use for teaching ASL in a fun and engaging way.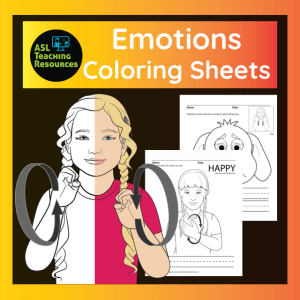 ASL Emotions Scramble game here.
This fun interactive ASL Emotions Scramble game builds ASL knowledge and skills by putting them to the test! You and your students will have fun while practicing recognizing vocabulary!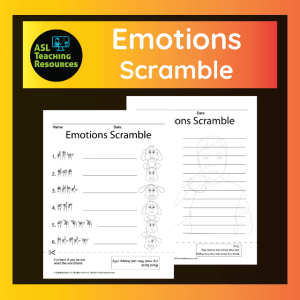 ASL Mood Dog Activity here.
The Worksheets for Emotions – Mood Dog are great learning tools to help students identify and understand different kinds of emotions. These worksheets come with different sets of activities revolving around the concept of emotions. Students will learn signs for common emotion words, and even create their own Mood Dog!
Students will also learn how to identify different types of emotions and be able to express what they feel by writing or signing them.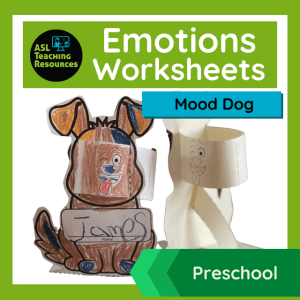 Boom Cards Distant Learning: Emotions here.
Boost your student's Emotions vocabulary with these online learning tools.
Want to see these boom cards? Preview here.
To get the free sample Emotions Vocabulary Boom Cards set, click here.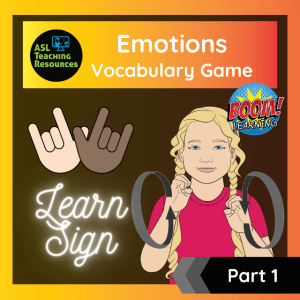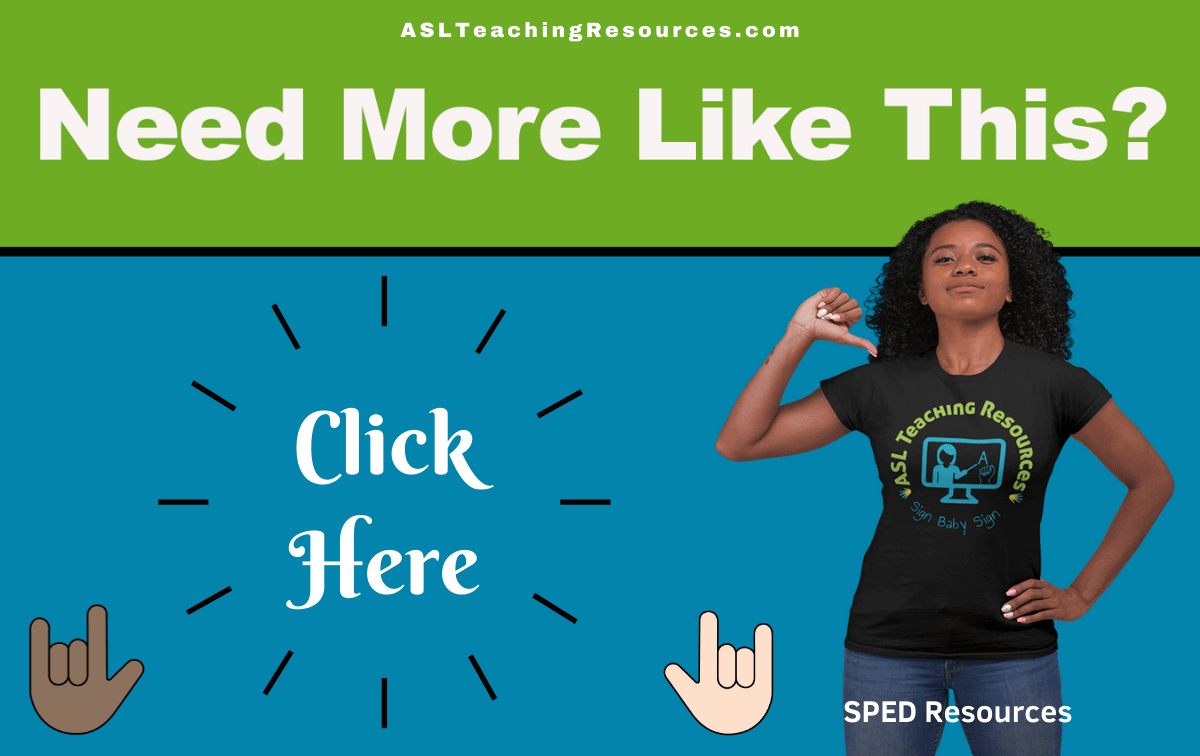 Membership gives you access to hundreds of more ASL resources.
---
Download Resources to Help You Learn
Subscribe to our Youtube Channel.