CODA Wins Big at Oscars
CODA is the first motion picture starring a predominantly Deaf cast in leading roles to win Best Picture. As a result of CODA winning big at the Oscars, it's making an impact on the sign language community. Troy Kotsur is the first Deaf male actor to win Best Supporting Actor, and writer-director Siân Heder earned her first-ever Academy Award for Best Adapted Screenplay.
What does CODA mean?
A child of a deaf adult, often known by the acronym "CODA", is a person who was raised by one or more deaf parents or guardians. The term was coined by Millie Brother who also founded the organization CODA, which serves as a resource and a center of community for children of deaf adults as an oral and a sign language, and bicultural, identifying with both deaf and hearing cultures. CODAs often navigate the border between the deaf and hearing worlds, serving as liaisons between their deaf parents and the hearing world in which they reside.
CODA Wins Big at Oscars – read the full news article

here

.
Oscar 2022 Recap Impacts Sign Language
Get a peek behind the scenes of the raw footage of the live interview from WCPO news live interview with ASL teaching resources owner, Cynthia Long.
CODA's influence on ASL
How I Started Learning Sign Language
American Sign Language Grows
Sign Language Merchandise
Learn American Sign Language in 60 Days
Have you ever wanted to learn another language but didn't have time?  Then this is the class for you. Each class is packed with new concepts, grammar, culture, vocabulary, and much more.  At the end of 5 weeks, from Level 1 Learn ASL in 60 Days, you will be able to communicate and understand sign language on a basic level.  You will walk away with not only new skills but also a resource to reinforce what you just learned.  Join the class and get ready to communicate without speaking a word.
Start learning American Sign Language today with 3 easy options to choose from.
Click on the image for additional information to start learning today.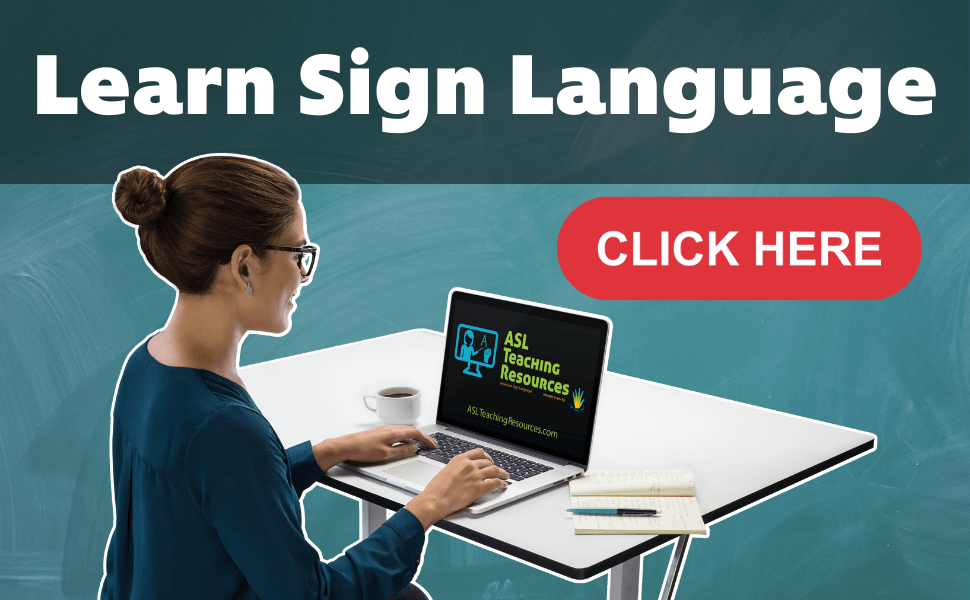 Purchase our ASL Books on Amazon here.
Subscribe to our YouTube channel.