Are you teaching Sign Language in the classroom, or do you want to be? Do you aim to be more inclusive this school year? Are you working with ESL or special needs students that could benefit from learning Sign Language? If so: try these 5 simple and fun ways to add Sign Language in your classroom!
Each year we come back to school with new and revamped ideas. Introducing or looking for new Sign Language activities can be difficult, but finding the resources doesn't have to be hard work.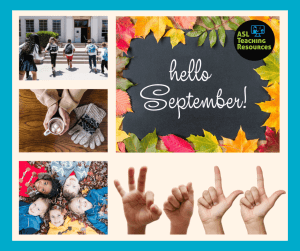 Every school year, September reminds us that we must support awareness, equality, and inclusivity for the Deaf community. We can use this month as a kickoff to inclusiveness by adding these ideas to your classroom.
Sign Language in Classroom Management
Sign language and nonverbal gestures are efficient ways to maximize teaching and learning time by reducing the number of unnecessary interruptions. Many signs are simple enough for children to understand.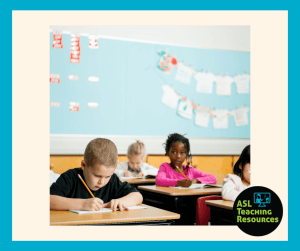 Consider the following scenario: instead of raising their hand, waiting to be called on, and verbally requesting to use the restroom. A student holds up a specific sign showing you what they need so that you can acknowledge them with a nod.
Does this system sound compelling enough for you to use throughout the school day? What about when you are having a conversation with a student or teaching a small group lesson? If your answer is yes and you are ready to start implementing this in your classroom, then this course is for you. Start communicating without a word with your students.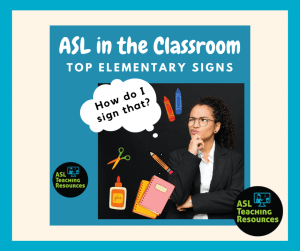 ASL in the Classroom Top Elementary Signs course is an excellent place to start learning the top essential signs needed every day to communicate with students using sign language to start minimizing those unpleasant interruptions.
ASL Classroom Decorations
A substantial amount of research demonstrates the benefits of teaching signing and encourages all who work with or have young children. You can incorporate Sign Language into the pledge of allegiance, counting, weeks of the year, and daily jobs you do every day.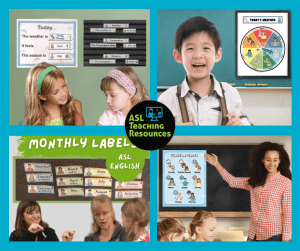 You might be asking why classroom decoration is essential for teaching Sign Language in the classroom. ASL improves communication, attention, bonding, and visual learning, and it is simple for educators like you to incorporate it into their curriculum as an addition to their current teaching practices.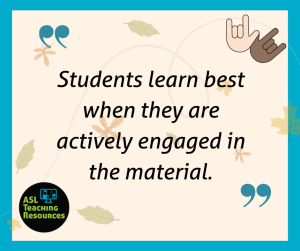 Using Sign Language in the Classroom
ASL is an excellent tool for encouraging early literacy and language development in all children because it incorporates kinesthetic, visual, and auditory learning. As most letters in Sign Language are similar to their written counterparts, teaching children to sign can help them recognize and write their ABCs more effectively. Improved letter recognition can aid in reading and comprehension skills. Studies show students who know Sign Language start reading at a younger age than those who do not.
Sign language has several benefits. including the ability to communicate and visual-spatial thinking. When these beneficial abilities combine with an understanding of the alphabet and other forms of communication, it makes for a more effective learner and problem solver. Sign language can help with vocabulary retention and give students access to a bigger vocabulary word bank since it requires students to use multiple senses. Your student will enjoy using letter and number charts, at-a-glance reference flashcards, and practicing with classmates.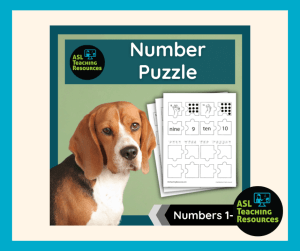 Sign Language Activities for Elementary Students
Sign Language encourages the growth of both receptive and expressive language skills. ASL assists children in reaching developmental milestones and developing self-esteem and problem-solving skills. Children learn from what they see, hear, and do. By incorporating ASL into your curriculum, you are capturing the entire child.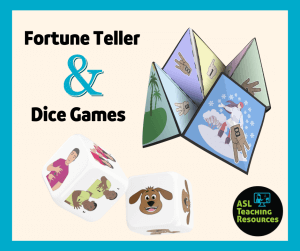 Language learning games in the classroom are among the most effective methods of promoting language learning. Rather than schoolwork or memorization, they engage us through social interaction. ASL games provide a student-centered learning environment that allows for communication in the target language, discovery, problem-solving, engagement, and analysis of their knowledge throughout the learning process. Simply put, games are both educational and fun.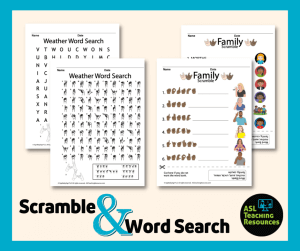 Start a Sign Language Club
Have you heard about the Sign Club for Kids? It is an introduction to Sign Language with weeks of learning that are fun to learn and teach. No need to stress about coming up with a weekly sign club lesson. It has already complied for you! The videos provide a quick visual representation of what your lesson(s) will look like, so you can start teaching Sign Language in the classroom. Handouts give direct links to the resources you will use. All lessons are self-contained and can be adjusted to meet your specific requirements. See a sneak peek here.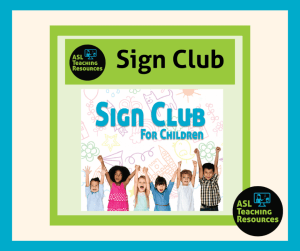 Each week, enhance your students learning process by bringing visual, auditory, and kinesthetic methods to all. Concepts can be used, with a wide range of preschool and elementary children, including those who are hard of hearing, Deaf, ESL, SPED, and others. Use this for a school Sign Club, homeschool curriculum, daycare activity, and more!
Start your Sign Club here!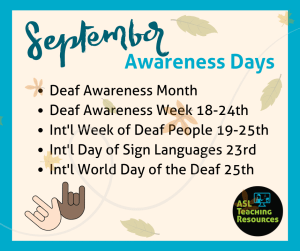 Sign Language introduces students to the Deaf/Hard-of-Hearing community, which has a rich history and its own culture. It allows children to interact with community members wherever they may encounter them. Accepting diversity in all of its forms is a fundamental life lesson.
Get your free Deaf Awareness Poster here!
Additional Related Blogs
3 Tips for Teaching Months of the Year