Flashcards Thanksgiving Sign Videos give you the confidence to know how these vocabulary words are signed. There is no need to just look at a paper and figure out how it is supposed to be signed. Just take a look here and sign along with the video for quick success in knowing your thanksgiving sign language words.
Flashcards Thanksgiving Sign Videos for vocabulary success:
This video(s) shows you how to sign all the words in the flashcard set. It is a part of the Sign Club series.
Learn Sign Language for Thanksgiving Part 1
Learn Sign Language for Thanksgiving Part 2
ASL Flashcards for Thanksgiving here.
The ASL Flashcards – Thanksgiving Day is an excellent tool to get your students engaged and learn sign language better. Thanksgiving Day is just around the corner, and students will surely love and appreciate learning sign language using these flashcards.
Sign Language Thanksgiving Dice Game here.
This fun interactive Games for Sign Language – Thanksgiving Day Dice set is a downloadable Thanksgiving printable product ready to use in your classroom. Your students will love learning their holiday vocabulary with this game!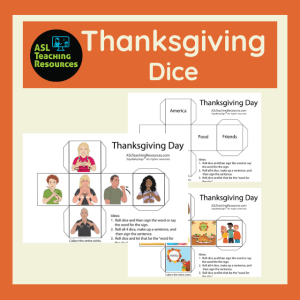 Fortune Teller Thanksgiving Game here.
Get hours of fun as you learn sign language with Paper Fortune Teller Game – Thanksgiving Day. Use this game to pumpkin-spice up your student's vocabulary learning routine! These new and improved designs help kids to learn a sign and give them activities for reinforcement. Is this Thanksgiving Day printable game your fate or fortune?!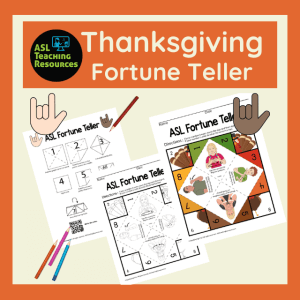 Wall Charts Thanksgiving here.
This Wall Chart Book 8 – Signs for Thanksgiving Day will have your students on the way to ASL success by displaying these in the classroom!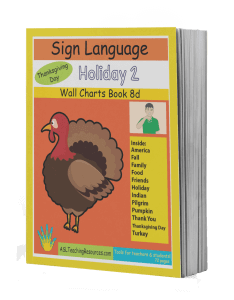 Membership gives you access to hundreds of more ASL resources.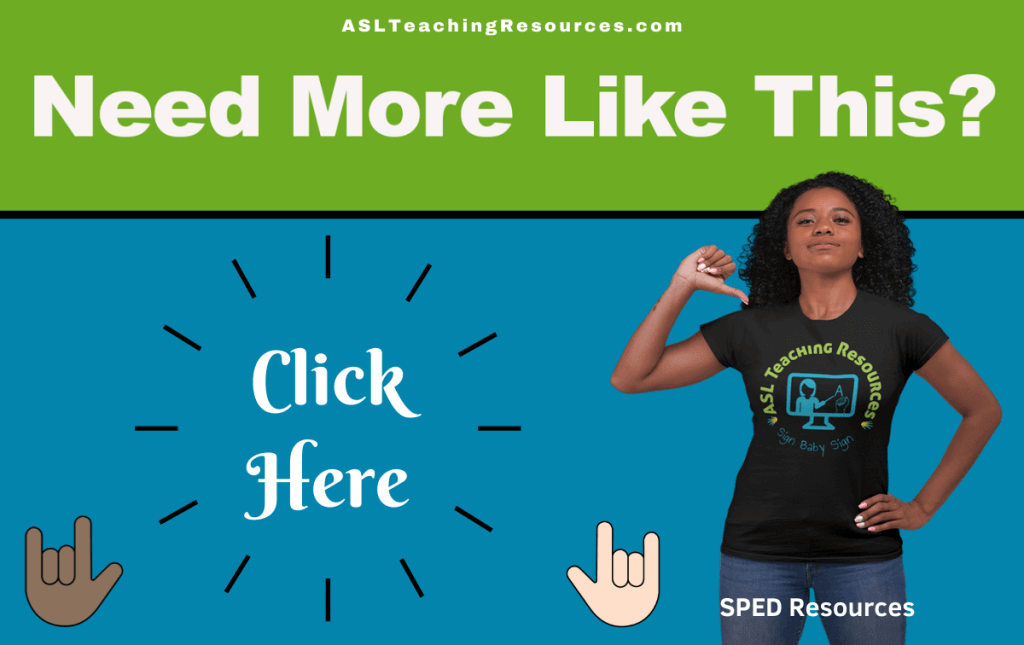 Subscribe to our Youtube Channel.