It can be difficult and gratifying to support a child with autism. As autistic children struggle with speech, social interaction, behavior, and daily activities, we are all concerned about them. And it's enough to make our heads spin. With the FREE 4-Day Pass to the Online Autism Summit, you can navigate the difficulties of autism and discover how to offer autistic children the best start in life.
This Autism Parenting Magazine FREE online event is for you if you are the parent or teacher of a young person on the autism spectrum.
Autism Summit 2022 is here to assist you along your autism journey. Expert speakers will address topics such as behavior solutions, speech & communication, social skills, sensory solutions, transition to adulthood, picky eating, executive functions & motor skills, education, dealing with changes, mental health & anxiety, parent self-care, and much more.
We are confident that the Autism Parenting Summit will benefit members of the autistic community, parents, teachers, supporters, caregivers, and those on the spectrum.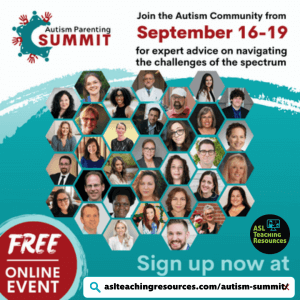 Listen to the Autism Summit Experts
Are You Still Debating? This FREE virtual autism summit features expert speaker sessions to assist you in the matters that are most important to you. Here is a sneak peek at some topics experts will discuss.
• Behavior Solutions
• Speech & Communication
• Sign Language
• Social Skills
• Sensory Solutions
• Transitioning to Adulthood
• Picky Eating
• Executive Function & Motor Skills
• Education
• Dealing with Transitions
• Mental Health & Anxiety
• Self-care for Parents
• and so much more…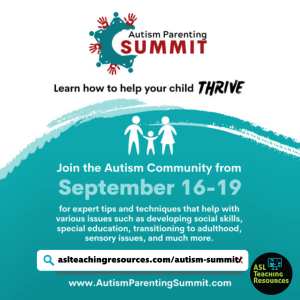 Tips for Teaching a Child with Autism Sign Language
Many children with autism have been able to learn and communicate successfully via sign language because it is visually based, unaided, and provides a mode of quick communication. Sign Language is easy to learn and used anywhere.
Help your autistic child THRIVE by providing a way for the child to communicate with you. This can help reduce negative behaviors arising from the child's inability to communicate their immediate wants and needs.
ASL Teaching Resources presentation on Tips for Using Sign Language with Autistic Children will help you learn the benefits of sign language for autism. As well as tips and ideas to use with your nonverbal or verbal autistic child.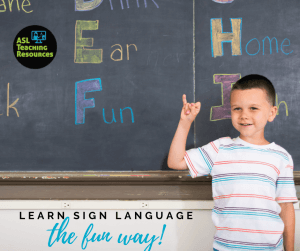 When is the Parenting Autism Summit?
The Autism Summit Free Pass provides an opportunity to meet experts from various fields related to autism. There are no flights or hotels to reserve… saving you tens of thousands of dollars, unpaid time off from work and family separation. Attend from your computer, phone, or tablet without leaving your home.
The FREE 4-Day Pass to the Online Autism Summit will take place over four days, beginning on September 16th and concluding on September 19th, 2022.
What are you waiting for?! Save your seat today!

Autism Education Summit
Are you worried about missing some of the speaker sessions? No worries, the autism advocate parenting magazine summit offers you the opportunity to upgrade your free summit pass to lifetime access. With the All-Access Pass, you can watch it again for the 2nd, 3rd, or a hundredth time! 
Grab your Free Pass today and upgrade to get professional guidance at a fraction of the price.
Unlimited access to Summit recordings
Professional Development Certificate of Attendance
Downloadable handout and slides
MP3 audio downloads
What are People Saying – Autism Magazine Summit?
Register Today! Autism Summit Sign Up!
ASL Autism Spectrum Support Resources
15 Sign Language Advantages & Classroom Strategies for Students with ASD