Autism Summit Registration is Open!
WHY ATTEND THE AUTISM PARENTING SUMMIT?
Learn how to help your autistic children THRIVE! From the comfort of your home, navigate the challenges of the autism spectrum and learn how you can give your child and students the best start in life from our panel of experts.
Topics Autism Experts Will Be Speaking About.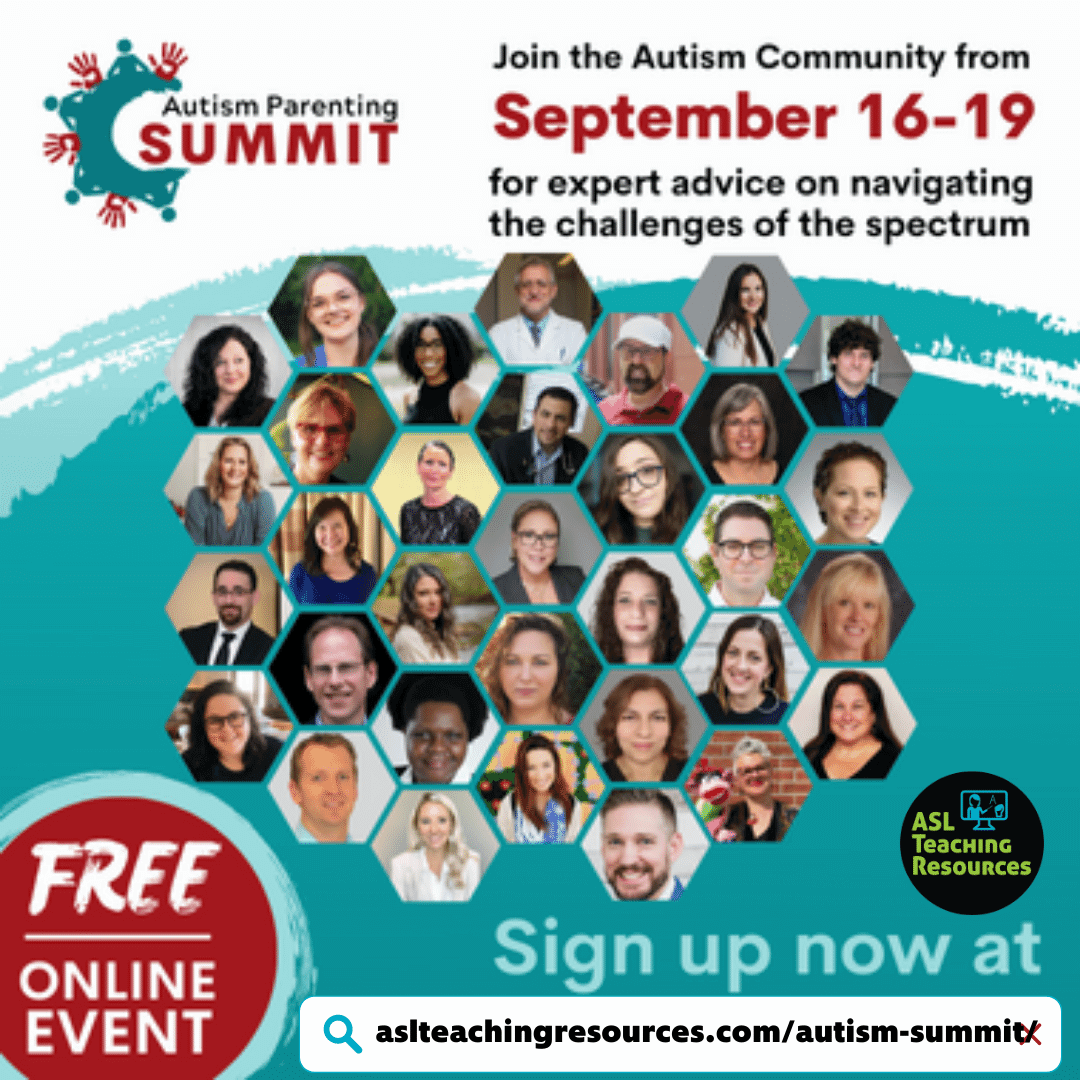 Behavior Solutions
Speech & Communication
Sign Language
Social Skills
Sensory Solutions
Transitioning to Adulthood
Picky Eating
Executive Function & Motor Skills
Education
Dealing with Transitions
Mental Health & Anxiety
Self-care for Parents
..and much more…
Who Is It For?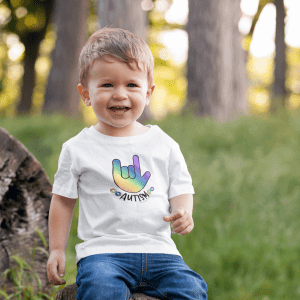 If you're parenting or teaching a child or young person on the autism spectrum, then this FREE virtual event is for you! The Autism Parenting Summit has been created to help you on your parenting journey, with expert speakers covering topics ranging from behavior solutions, speech & communication, social skills, sensory solutions, transition to adulthood, picky eating, executive functions & motor skills, education, dealing with transitions, mental health & anxiety, self-care for parents – plus much more.
We're confident the Autism Parenting Summit offers something for the whole autism community. In addition to parents, other autism family members, allies, caregivers, and people on the spectrum themselves could find key takeaways from this event.
What are you waiting for? Join our audience and get real advice from doctors, therapists, autism experts,  Sign Language expert, and autism parents just like you!
When you attend our training during the summit or in the replays, you'll get a free sign language resources and ideas to use with your non-verbal students. 
Tips for Using Sign Language with Autistic Children
ASL Teaching Resources will be presenting at the Autism Summit. I am confident that this will help you learn how sign language can benefit you as you work with students or even your own child with their autistic needs.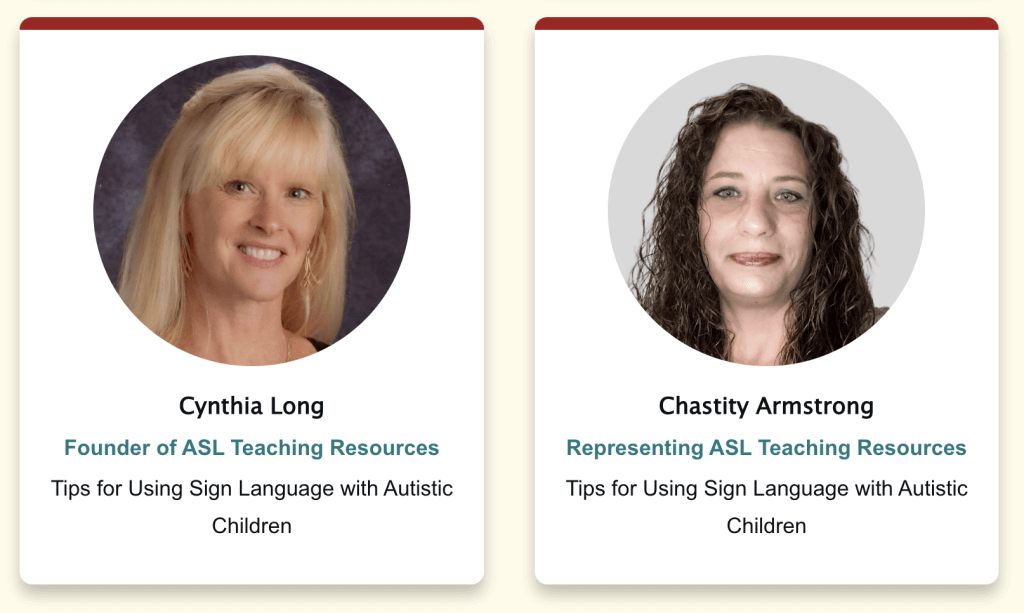 Can't make the date? No worries. Sign up to get information on lifetime access.
Click on the images for more information.