Sign language games are also on our YouTube page. Sign Videos gives you the confidence to know how these vocabulary words are signed. Just take a look here and sign along with the video for quick success in knowing sign language words.
Sign Language Game Ideas
This video(s) shows you how to play the jellybean game. It is a part of the Sign Club series.
Playing Cards Vocabulary in ASL
Click on the 3 lines top right corner to view the playlist.
Teaching with Games
Sign language game ideas are great ways to learn and remember new signs for all learners. Some games can be played and enjoyed with everyone for hours of FUN!
ASL Games- Dominos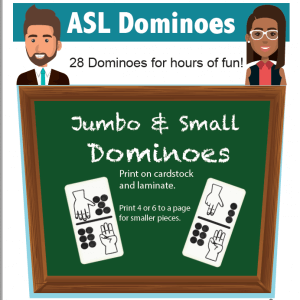 Playing Dominoes can help a new learner in learning numbers and signs. Playing dominoes does not require a high level of thinking and concentration; it can also help players practice the skills of visual scanning, matching, and planning. Dominos has the goal of teaching and reinforcing the use of sign language for children. Print on cardstock and laminate. See directions on how to play this game here.
ASL Game Clothes Ladders & Slides Games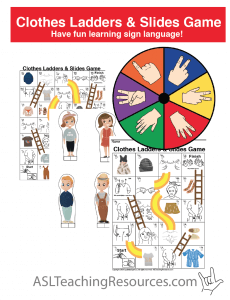 This interactive game uses the "clothes" theme with the goal of teaching and reinforcing the use of sign language for children. There are many math words/concepts that children need to understand. This game enables children to use and understand these terms: forward, backward, before, after, next, which way. It's Fast & Fun! When you make your own shortened version of this game, it takes no time to play. You can find lots more fun ideas using sign language with games, crafts, songs, and more in the Sign Club for kids.
Sign Language Fortune Teller Games
Sign language games ideas give you hours of fun as you learn sign language with Paper Fortune Teller Game These new and improved designs help kids to learn a sign and give them activities for reinforcement. More Game and Activities Here 
Get lots more ASL and begin teaching with games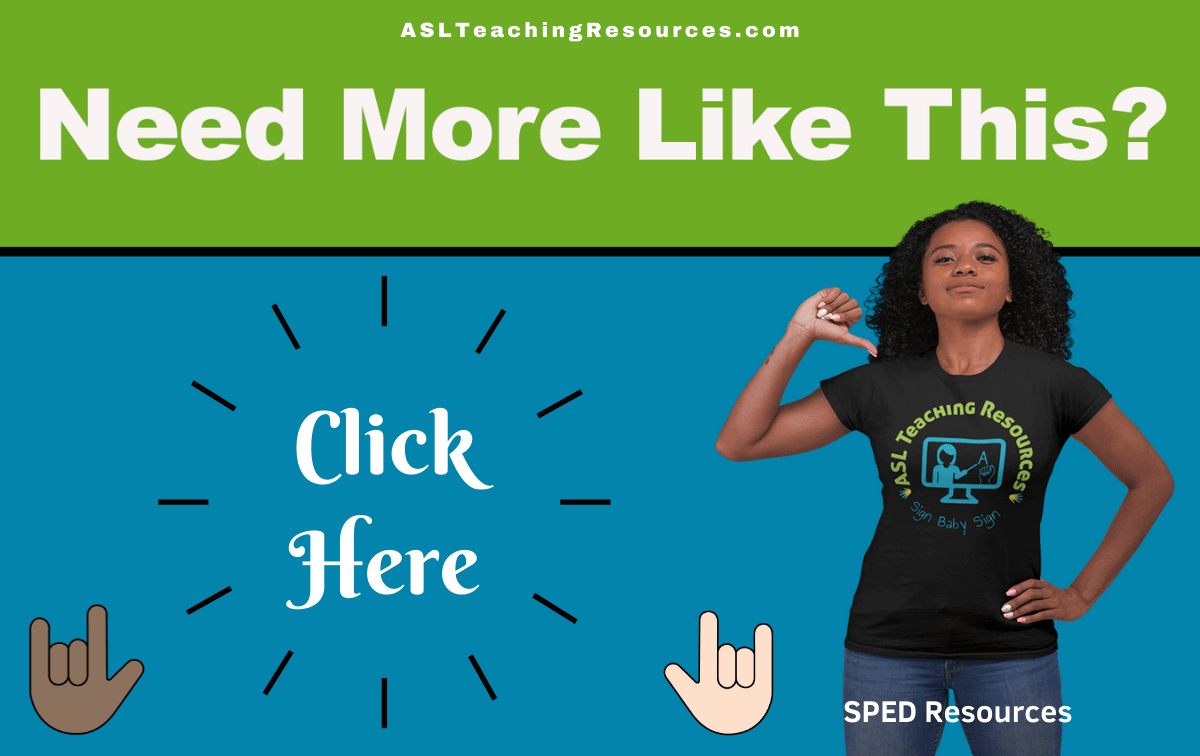 Membership gives you access to hundreds of more ASL resources.
---
Download Resources to Help You Learn
Subscribe to our YouTube Channel.