Welcome to our online training to support your understanding of the tools for implementing ASL in the classroom series based on our 26-week Sign Club.
Steps for this online training: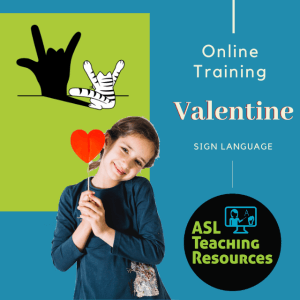 Watch the video
Take the quiz
Get certificate (optional)
We give you all the tools you need to be successful whether you know sign or not.
Save time and money by becoming a member. You'll love the benefits of your membership. Click – Print – Teach
Ask your school or district (or your mom-LOL) to fund your membership.
Members, don't forget the forum (on the right) where you can get additional support for your club and interact with others using these materials.
You will have 30 days from the date of purchase to complete the course. Additional access to this course can be purchased.
Need credit for Professional Development hours? A certificate of completion is available at the completion of the course at no additional cost.
Ratings and Reviews