Using Flashcards School Labels Sign Language to include ASL into your classroom? Here is your one-stop shop to get everything you need to incorporate more deaf culture into your student's school surroundings. Your student who uses sign language will thrive. The whole class will have an easy avenue to practice their ASL knowledge and make all of your students feel at home and welcome.
Flashcard School Labels Sign Language for Vocabulary Success:
Coming Soon: This video(s) shows you how to sign all the words in the flashcard set. It is a part of the Sign Club series.
Sign Language Labels Job Task here.
These classroom jobs come with a variety of name designs with pictures to remind your students of their class helper job just by looking at the 3-part visual: picture, sign language, and the job word. You'll love the editable versions to make switching class helpers on a regular basis nice and easy. 
This Classroom Job Charts ASL printable is the perfect way to build responsible leaders in your classroom by giving your students responsibility. Class helper charts are an excellent tool to build class community, accountability, and have a behavior management tool at the same time. Win-win!  
Perfect for classroom jobs for special education because you have the added benefit of picture cards and sign language for reinforcement. You can customize this class job chart for your own classroom and style by choosing your favorite title card and the editable class job that works best for your students or using the preset ASL jobs cards already designed.
ASL Flashcards Classroom Labels here.
These ASL flashcards classroom labels feature different items that are commonly found in classrooms. These sign language flashcards are designed to help children learn ASL and it gives them activity for reinforcement. Post to walls, objects, or use as flashcards. A great learning tool for students at home or in the classroom.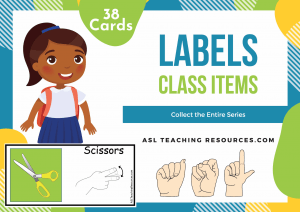 ASL Flashcards – Weather here.
The ASL Flashcards Weather for Preschool is an excellent tool to get your students engaged and learning. Perhaps the best thing about them is the unlimited ways you can use them!  Download the file and print on your own printer and adjust the size to meet your needs. Post to walls, objects, or use as flashcards!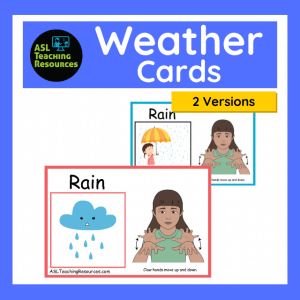 Sign Language Basic Sentences here.
These Sign Language Basic Sentences are designed for non-verbal students and others who use American Sign Language as their primary mode of communication or just want to learn. They cover basic communication of needs, wants, and opinions of children. These sign language words printable cards teach an English sentence as well as the ASL sentence to help build sentence structure between two languages.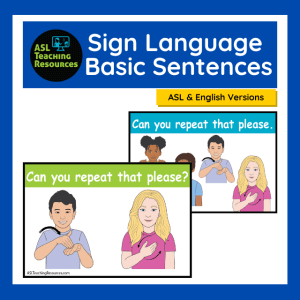 Membership gives you access to hundreds of more ASL resources.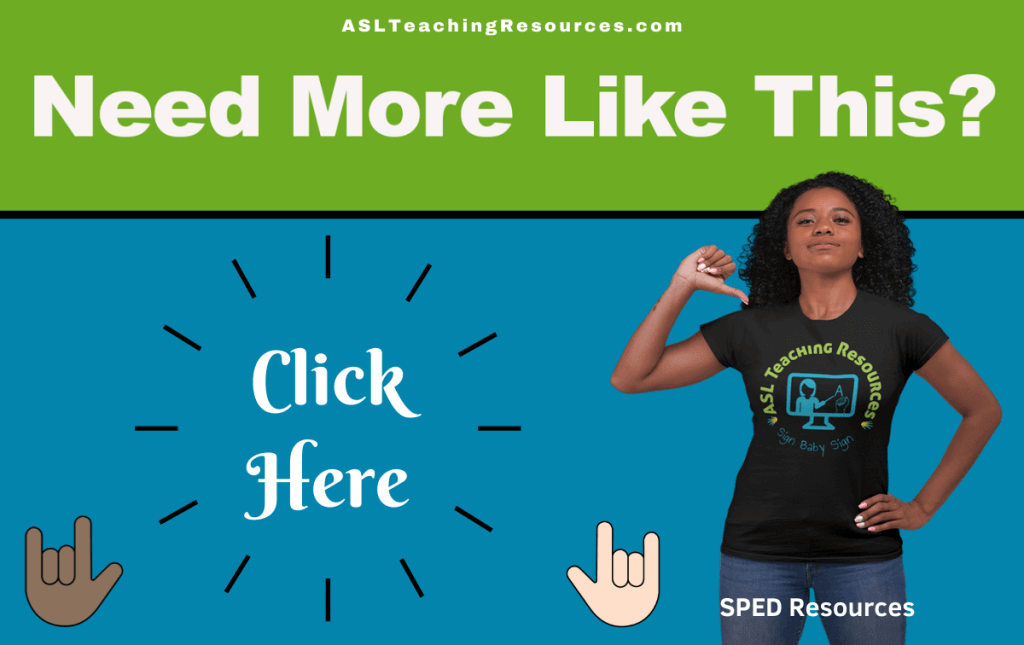 Subscribe to our Youtube Channel.