Description
Membership Pro Monthly – Great Savings for anyone on a tight budget. Download ready-to-use Sign Language resources at your fingertips.
This membership doubles your money!
You get $40 ASL Bucks monthly to shop on ALL printables and online courses.
To use your ASL Teaching Resources Bucks:
√ Put your favorite products in your cart, then check out using your ASL Bucks as the payment method.
√ Unused ASL Bucks roll over to the next month.*
√ Don't have enough ASL Bucks for the products you want? Then, you use your ASL Bucks and pay the rest with your credit/debit card.
Access to ALL printables
Access to online courses
Monthly ASL calendar
Monthly sales
Webinars
Access to new resources
Blogs & shared drive
Book of the month
Monthly wall chart
Why Join ASL Teaching Resources?
Are you spending at least $20 on websites or Teacher's Pay Teachers? Then get more for your money by joining our Pro Monthly Membership. It's that easy to start saving money and time.
"Thank you for giving me my time back!" – Angie P.
ASL Teaching Resources helps you save precious time! Instead of creating your sign-based content and resources, everything you need is on the site. When you join ASL Teaching Resources, you get access to hundreds of fantastic content: Wall Charts, Dice Games, Activity Sheets, and more sign-based resources. In addition, new monthly worksheets and resources!
Need more resources? Give your wallet relief with the Pro Yearly Membership giving you $600 in ASL Bucks for only $297/year! Double your money! Join now for access to your one-place stop for your sign language teaching resources.
*If you cancel your subscription, you'll lose access to your ASL Bucks, forfeiting unused credits in your account. We suggest a shopping spree before you cancel.
PO available for Pro Yearly  School Purchase Orders
How to Use Your ASL Bucks as a Member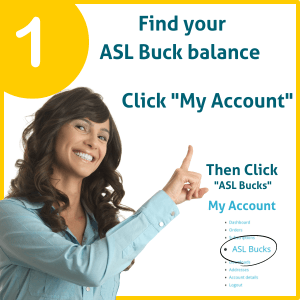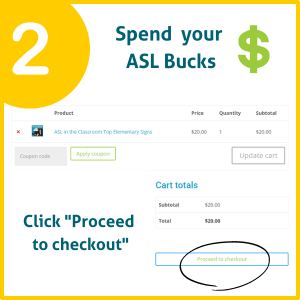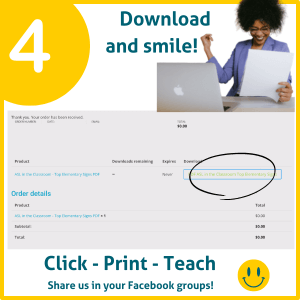 Happy ASL shopping!