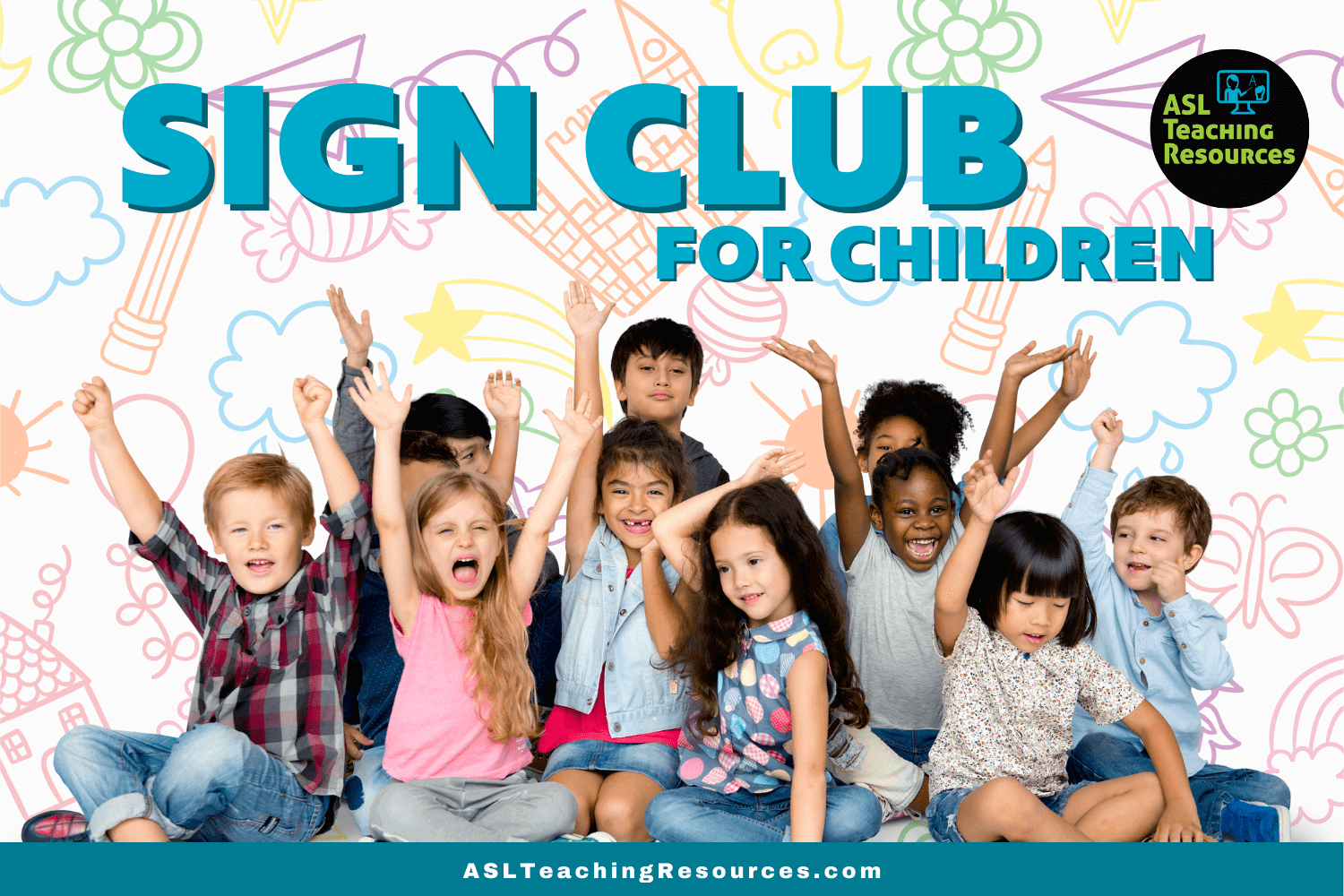 Sign Club Online Workshop Registration
We teach you what you need to know to be successful in the "Sign Club Online Workshop." Register below.
Our school does the same clubs every year. Is Sign Club a fit for us?
Whether you homeschool or teach in a private or public school, you probably have after-school clubs. So why not let this year be different by starting a Sign Club? Discover interactive learning and fun for your elementary-aged students. We've done all the work for you.
Can you give me tools to teach Sign Language to our students?
With school starting soon, it's easy to feel overwhelmed. It's important to start simple. Discover the steps you can take NOW empowered to teach sign even if you don't know any. In this workshop, we'll teach you where to find your PDF with all the links you need to teach and learn sign along with your students. With us by your side, you got this!
What is taught in Sign Club?
There will be 26 weeks for you to choose from, enough for every week of school. Go at your own pace. Choose from a Holiday theme or pick a topic. In this workshop, we will show you all the topics.
Our funds are limited; how can we do sign club?
First, this workshop is FREE. You can only benefit from signing up. We will show you how to access ALL the videos to use in your sign club and get funding for the extra worksheets and flashcards you want to use. We know a few secrets to help you be successful.
I don't know enough signs to teach a Sign Club, but you say I can. How?
It also isn't as hard as you may think! We have done all the work for you. This workshop will show you how to use the videos and forums and print any of the resources you need.
By following the easy, practical step-by-step process in your Sign Club Lesson Plan, you'll have a successful and rewarding experience that the children will remember.
DISCLAIMER: Sign Club is in Beta. Videos and handouts that reference "free" or "unlimited downloads" will be using "ASL Bucks" based on your membership level. Details and FAQ here.  We are working on updating the Sign Club and looking for volunteers to help us with this. Contact us if interested and let us know your skills.
We'll teach you all this and much more!
Skip the workshop and buy Sign Club here.
View the Sign Language Club preview here.