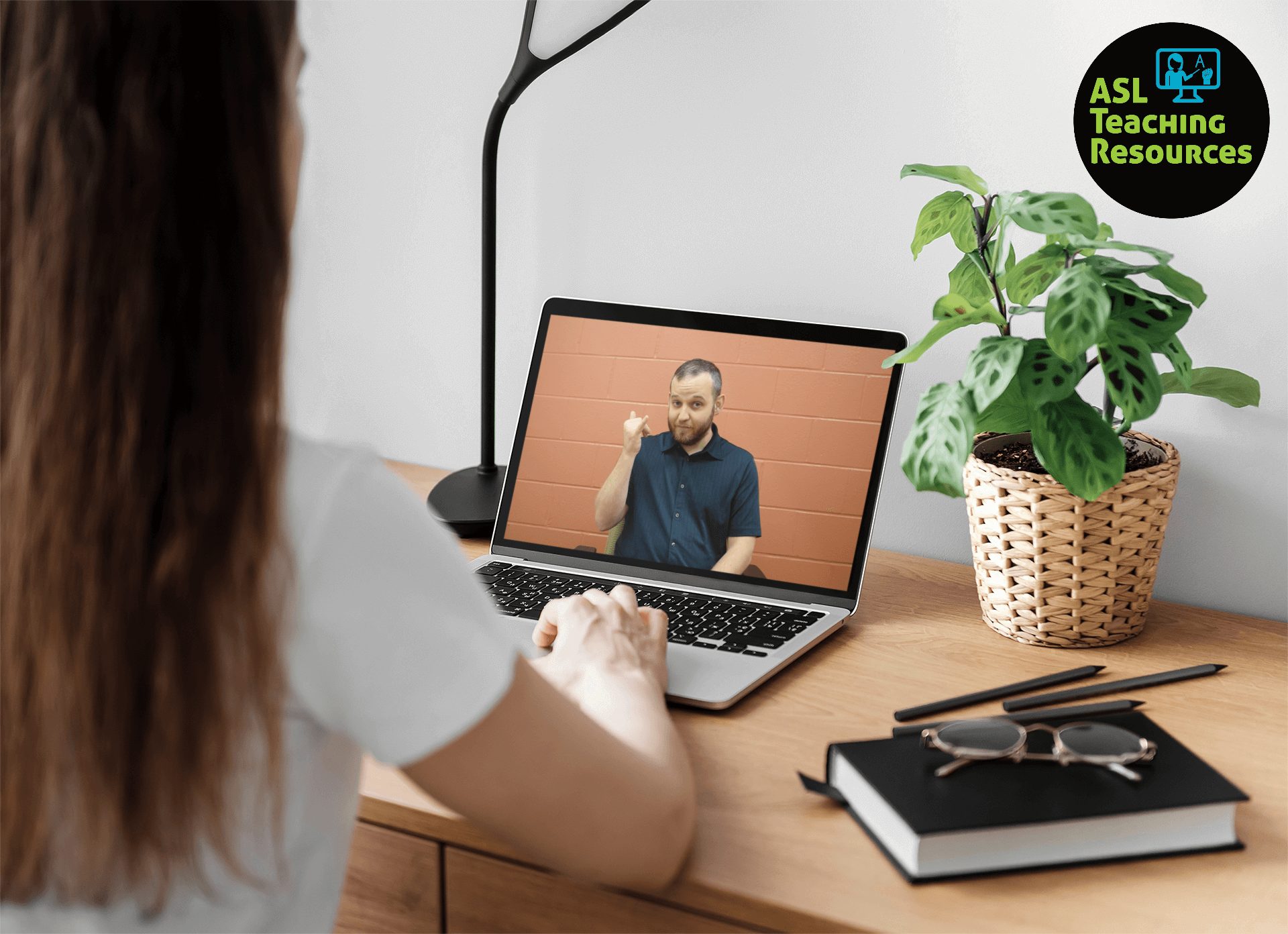 Best Sign Language Homeschool Curriculum
ASL in the Classroom
See how and where to find ASL resources you need for your students.
Best Sign Language Homeschool Curriculum
Time: Wednesday, Sept. 7th @ 8 – 8:30 pm EST
Join the online group and support
ASL Level 1 Class Oct 5, 12, 19, 26, & Nov. 9
Q: What if I don't receive my confirmation email?
A: Confirmation email should arrive within 15 minutes of completing. Please check your spam folders. Please resubmit the form if you still have not found it. If issues persist, please contact us here.

ASL Boot Camp
Are you struggling to find good ASL resources to use with children without having to create them yourself? Or maybe you feel inadequate with signing, but your time is limited to do either.
Good news….
YOU will be able to join in our 4-Week Boot Camp designed just for those working with children who use sign language.
Need support? ASL help is finally here!
Join me for a FREE 4-Week challenge that will not only help you start the school year strong and will also give you more confidence working with children who use sign language.
Can't make it to the live training? Sign up anyway to get the replay.
Who is this for?
Those who work with students using sign language: elementary teachers, special needs adults, Autism, homeschool, speech pathologist, daycares, etc.
What are the topics?
Week 1: Best Tips to Begin Using ASL with Children
Week 2: Tips for Setting Up Your Classroom/Home
Week 3: Quick Signs to Get You By
Week 4: Getting Started with Sign Language
What to Expect?
Each week during the boot camp, you will receive a link to a short action-packed video with your directions and challenge for that week.
Each week you will be invited to complete a challenge to boost you forward in sign language.
What are the Dates?
Week 1: Sept. 7th @ 8 – 8:30 pm EST
Week 2: Sept. 14th @ 8 – 8:30 pm EST
Week 3: Sept. 21st @ 8 – 8:30 pm EST
Week 4: Sept. 28th @ 8 – 8:30 pm EST
Coming soon:
ASL Level 1: Oct. 5, 12, 19, 26, and Nov. 9
A certificate of attendance is given for 1/2 hour for Professional Development.
You will get a 2-part code (at the beginning and the end).
The webinar will be presented in sign and voiced.
Subscribe to our YouTube here.
We want YOU to be SUCCESS! We give you all the tools necessary.