ASL Teacher Resources
This week, we are giving you a sneak peak at our Teacher's Resource page. We are loading new plans every day so keep checking back. Test it out.
Free "Calendar" ASL Lesson Plan this week below.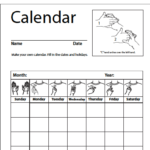 Our full ASL Lesson Plans we have been giving away will soon be switching to the .49cent version with just the basics. If you'd like to have the full lessons, they will be available for only .99cents.
A special shout out to our ASL Pilot Classroom that began August 15. Each teacher that registered is getting full ASL Lesson Plans for 2 months in exchange for feedback. This group will guide us in bring new curriculum to meet your needs.
It's Back-to-School time! New Lesson Plans will be loaded daily.
Coming this week:
---
We are changing…
What to expect from our site.
In the months to come you will be seeing changes on our site.
---

Does your school know about this?
Our new podcast has been submitted to iTunes. Now we are waiting for the approval. Soon you'll be able to learn one sign a day.
---
Register for class Tuesday August 23, 6:15-7:15pm in Cincinnati, Ohio. Sign with me "Outdoors". Learn common words you are saying to your baby as you head out to enjoy the day. Free flash card download & video link to memories of your time with your baby. Join us for a fun interactive time of songs, videos, games, & more.
Do you live in the Cincinnati area?
For those local, take a look at our "Classes" page. We have an Adult Beginners Class. Let us know you on our contact page if you'd like to be notified on our classes.
Subscribe to us on YouTube to get our free videos to learn even more sign language.
---
This week is extra special. Enjoy this ASL download share our link! They will thank you.
Subscribe to take advantage of the free coloring sheet download period.