Tired of searching for ASL resources for children?
Need lessons to come to your email weekly?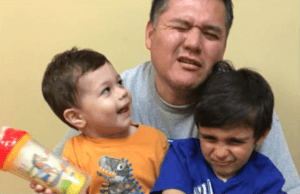 We will be selecting a few adults who work with children in school or child care to give you FREE sign language lessons (worksheets) in exchange for your
feedback and ideas. We will be creating content based on what you need. All correspondence will be done by email or phone. If interested in being a candidate, let us know on our contact page.
---

Our new podcast has been submitted to iTunes. Now we are waiting for the approval. Soon you'll be able to learn one sign a day.
---
Do you live in the Cincinnati area?
For those local, take a look at our "Classes" page. We have baby sign classes and an Adult Beginners Class. Let us know you on our contact page if you'd like to be notified on our classes.
Sign Baby Sign will be taking the summer to create new and exciting resources for those teaching children with sign language. What this means is for several weeks our blogs will be geared to keeping you updated on new things to come.
Subscribe to us on You Tube to get our free videos to learn even more sign language.
---
Subscribe to take advantage of the free coloring sheet download period.